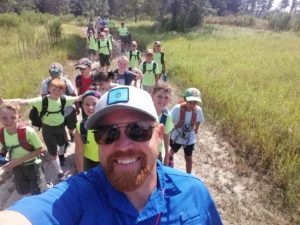 One Day Hike:
 These 1 day crash course hikes are private courses. Hosted in our neck of the woods OR we can travel to you!! ( Our 2nd most popular course!)
How does it work?
You coordinate a date with us and it will be you and or your group only. The hike is usually less than 3 miles. But during this hike you learn everything in the weekend warrior course, (minus some of the Bushcrafting, ) in one day.  Edible plants native to our area, several ways to purify water, thermoregulation, Signaling for rescue, shelter building, fundamentals of fire,  some Bushcrafting and more!
A fun way to gain skills in a minimal amount of time if you have a busy schedule or if you  just want to get your feet wet in survival.  We hold these courses year round and they are Great for homeschool groups, friends, families or for individuals.
Cost is $500.⁰⁰ for 1-2 people and $100 for each additional person.  (3 people would total $600. 4 people would total $700, etc...) and you can split the cost between the members of your group.
Not much gear is needed for this course.
1 day backpack
Gloves
Poncho
Paracord
Hiking boots
Appropriate clothing
Bug spray
Sunblock
Fixed blade, full tang knife. Blade 3-5 inches in length.
Folding hand saw
2 heave duty 55gal trash can liners
Snacks
Drinks
Camera
Notepad and writing utensil
Clear tape
We can lunch at a nearby diner or you can pack a lunch.  Let your instructor know which you prefer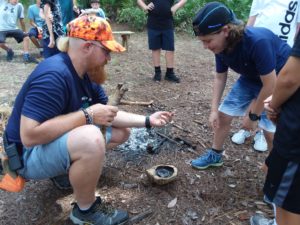 Survival skills including:
Learning edible wild plants.
Purifying water.
Wilderness situational awareness.
Fundamentals of fire
Signaling for rescue and what to do if you get lost
Survival Priorities
And much more!
COMPLETE THE WAIVER to get started!