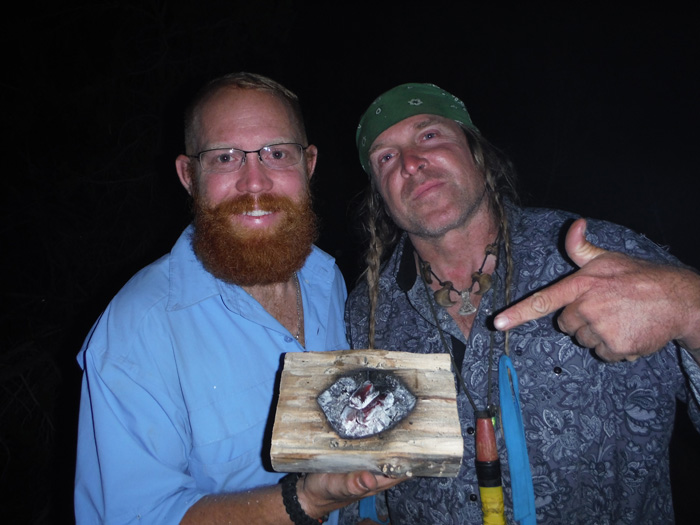 Our Approach
North Florida Survival and Adventure's mission is to leave ego's at the door and  enrich the lives of its students by setting them on a more self-reliant path.
Our Story
Our founder, Coach Steve as we like to call him, transformed his lifelong love for the outdoors, into a career after formally training with Cody Lundin, a veteran survivalist instructor (also known as a host of the Discovery Channel show Dual Survivor). Steve gives back by volunteering with non-profit youth programs and local search and rescue teams ready to help victims of hurricanes, missing persons and other emergency situations.
Safety and Integrity
Our philosophy about nature and survival is safety first. Survival isn't about showing off your skills,
but rather learning the dangers and how to safely navigate them. This means never taking unnecessary risks.
Our Qualified Team
A combined two decades of outdoor experience, training and education in nature, self-reliance and emergency medical preparedness gives the peace of mind to adventure into the forest in good hands.
Steven Claytor
Coach Steve has been teaching primitive wilderness survival skills, performing emergency preparedness consultations and leading group adventures for over 7 years. Marion County Search and Rescue Human Tracking Taskforce Leader and certified as an Emergency Medical Responder (EMR) and trained by the prestigious Aboriginal Living Skills School.
Tony Nickerson
Experienced outdoorsman and master of camp culinary cuisines. Steve's right hand man and
best friend.
Penny Claytor
Penny was an abandoned puppy and once she found Steve, it was clearly the start of a perfect partnership. She is now over 3 years and absolutely loves people. She helps keep the big animals away and lets us know when those sneaky racoons try to steal our food!
The Next Step…
To sign up for an adventure/course, please call Coach Steve at: (352)502-5355, complete the waivers and answer a few important questions about your preferences and health & fitness level.