This awesome challenging adventure is for all ages looking to learn survival skills on the water, challenge their current skill set and/or gain a new level of self confidence and self worth! This course was inspired by Dr. Matthew Burke, the founder of 10CAN, as a Right Of Passage Experience Survival or R.O.P.E.S Course. Participants are restricted to 10 pounds of gear and must paddle their own vessel throughout the trip. (We do have vessels available for rent.)
Cost per participant: $650.00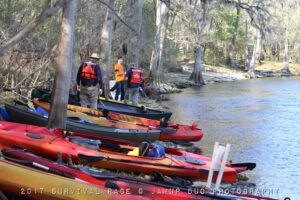 Upcoming Course Dates: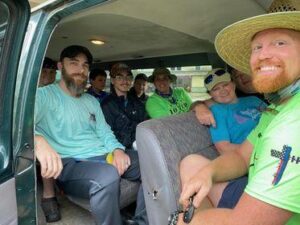 Each participant must bring the following items and these items do not count towards their 10 pounds:
1 Coast Guard approved Personal Flotation Device
1 Dry Box. (At least 2 quart capacity.)
1 Helmet (For if/when we go over the rapids.)
1 First Aid Kit. ( Prepare to have it searched for contraband. This should be only first aid items.)
2 - 1 Quart reusable canteens like Nalgene or Kleen Kanteen. 
2 Signaling devices ( ie: Whistle and flares or air horn)
Any personal medications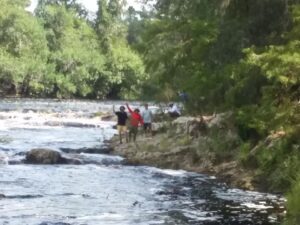 Understand that we will be on the river the majority of each day and camping on the banks at night. This adventure is normally hosted on the Suwannee River, but if the water levels are too high and the currents too swift per the Suwannee Water River Management Office, we will paddle the Ocklawaha River as a back-up plan. Each river will produce it's own beautiful sights as well as its own challenges!
We have had participants range in age from 10-75 so far on this adventure. A lot of parents sign their children up for this course to not only challenge them, but to give them a memorable adventure that adds to their self worth from their sense of accomplishment like nothing else ever will! But please understand, Children under the age of 16 must be accompanied by a parent or guardian on this course. And both will have to pay and abide by the weight restrictions.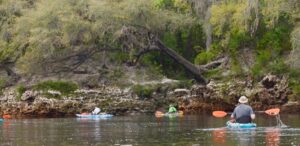 For more information or to sign up, click the contact us button on the home page or call us today at 352-502-5355!