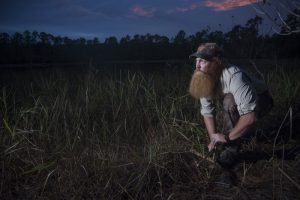 The Advanced Course is for those who don't just want to learn how to survive. In the Advanced Course, you have to use the skills taught to stay alive.
During this Course, you will learn:
How to build a shelter out of natural materials
How to make fire with primitive tools (sticks)
How to find and identify edible plant and wildlife
How to prepare and cook plants and wildlife
How to find and purify water
How to signal for rescue
About Thermoregulation
Mental Survival
Weaving
and more . . .
During the first four days of the course, we will commune at our "Base Camp." (Wherever we stop hiking on day one.)
Days 1-4, students will be taught the skills and knowledge they will need to survive.
Days 5-7, the students will put their new-found knowledge to the test by leaving their gear behind and going on as a group, (instructor included,) to live off the land. We will be eating bugs, snakes, native plants, and whatever else we can find.
Cost: $950.00 per student
(No refunds if you cancel within 30 days of your course date.)
Maximum Class Size: 6 Students
Students under the age of 18 must have signed consent forms from the parent or legal guardian, minimum age requirement is 16.
COMPLETE THE WAIVER to get started!